Our Annual Spring Open Show
"Figuratively Speaking"
Fifty-one artists, 125 different interpretations of "figurative"!
Take a narrated tour of the gallery show with
DeBlois artist and tour guide Meredith LeBlanc.



Below is a slide carousel of "Figuratively Speaking" award winners
Felissimo Award for Best in Show
Narragansett Baywatch, by William Gallagher Jr.
Acrylics, 24"x48", $4800
Bravo Award for Second Place
Hug #4, by Carol Scavotto
Acrylic on gallery wrapped canvas, 48"x36", $1000
Saluto Award for Third Place
Vitruvian Cubed, by Ed McAloon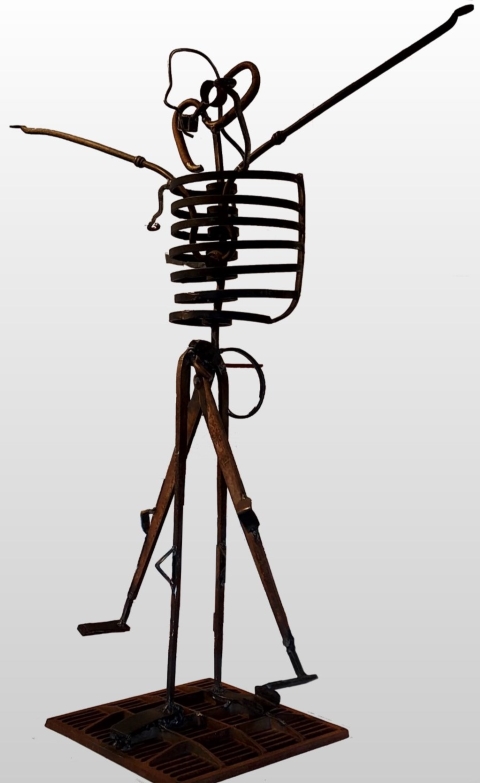 Welded Metal Sculpture, 45"h, 30"w, 12"d; $650
Honorable Mention
The Terpsichorean, by Eric Hovermale
Photography, 24"x25", $750
Honorable Mention
Falling Asleep with Jane Austen, by Alexandra Kent
Oil on Canvas, 20"x25", $250
Honorable Mention
Seduction, by Jessica Teti Turgoose
Pastel, 24"x30", $800