MICHAEL O'DONNELL
Painter
When you encounter Man Ray in the 7th grade, you can't look back. I have struggled balancing art and music, serving two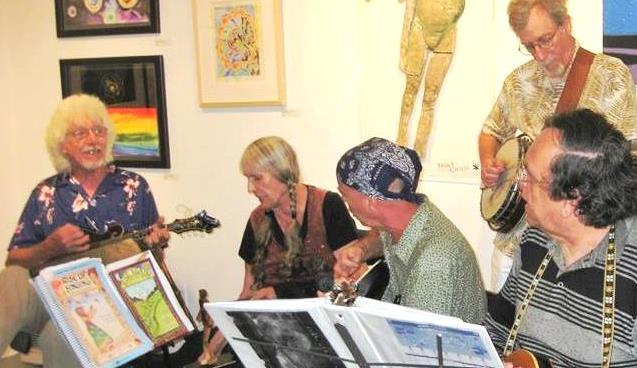 masters, as they say. I try to make art first but it's hard to keep music in its place. As if!!!
Man Ray did a painting of lips floating in the sky, That did it!
I'm in love with both abstract and representational painting. I feel a strong connection to prehistoric geometric abstraction and would like to investigate this area further. But I am a story teller at heart, using events and observations from my life and allowing them to grow akin to a novelist whose book seems to write itself with unforeseen twists and turns, and the author just along for the ride.